About port of Sendai-Shiogama
Outline of port of Sendai-Shiogama
Port of Sendai-Shiogama is located at Sendai bay and consists of four port districts, including Sendai, Shiogama, Matsushima and Ishinomaki district. Sendai-Shiogama port has a large hinterland of Sendai city which is the biggest city of northern part of Japan and has been a center of politics, economy and culture in Tohoku region. Port of Sendai-Shiogama functions as a gateway to the regional logistics.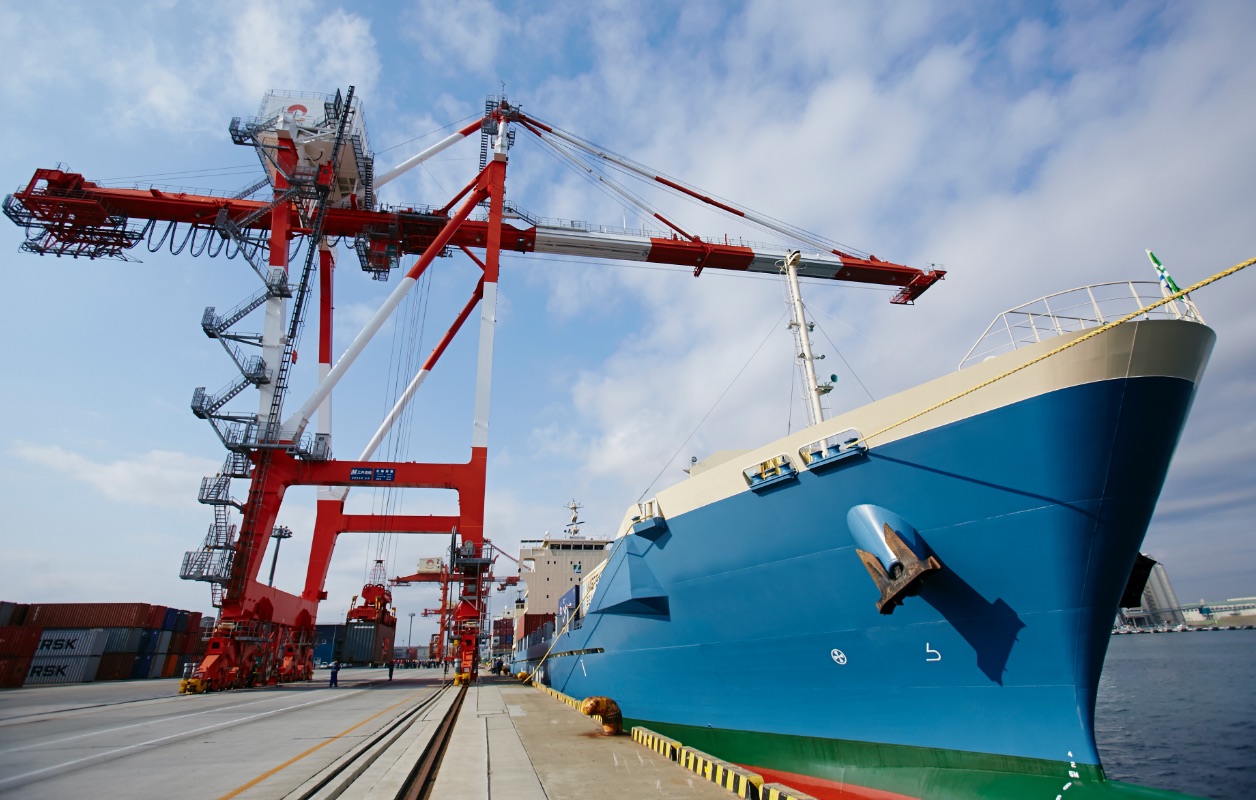 Port District & Takasago Container Terminal
Sendai port district
Sendai port district holds a large container terminal and is a main infrastructure to support the regional logistics. There are many international scheduled services along with domestic feeder services to connect major ports in Japan. They are growing every year. Automotive industries are accumulated in Miyagi and Iwate prefectures and port of Sendai-Shiogama functions as main hub for their logistics. The annual number of the finished cars transported is over 300,000.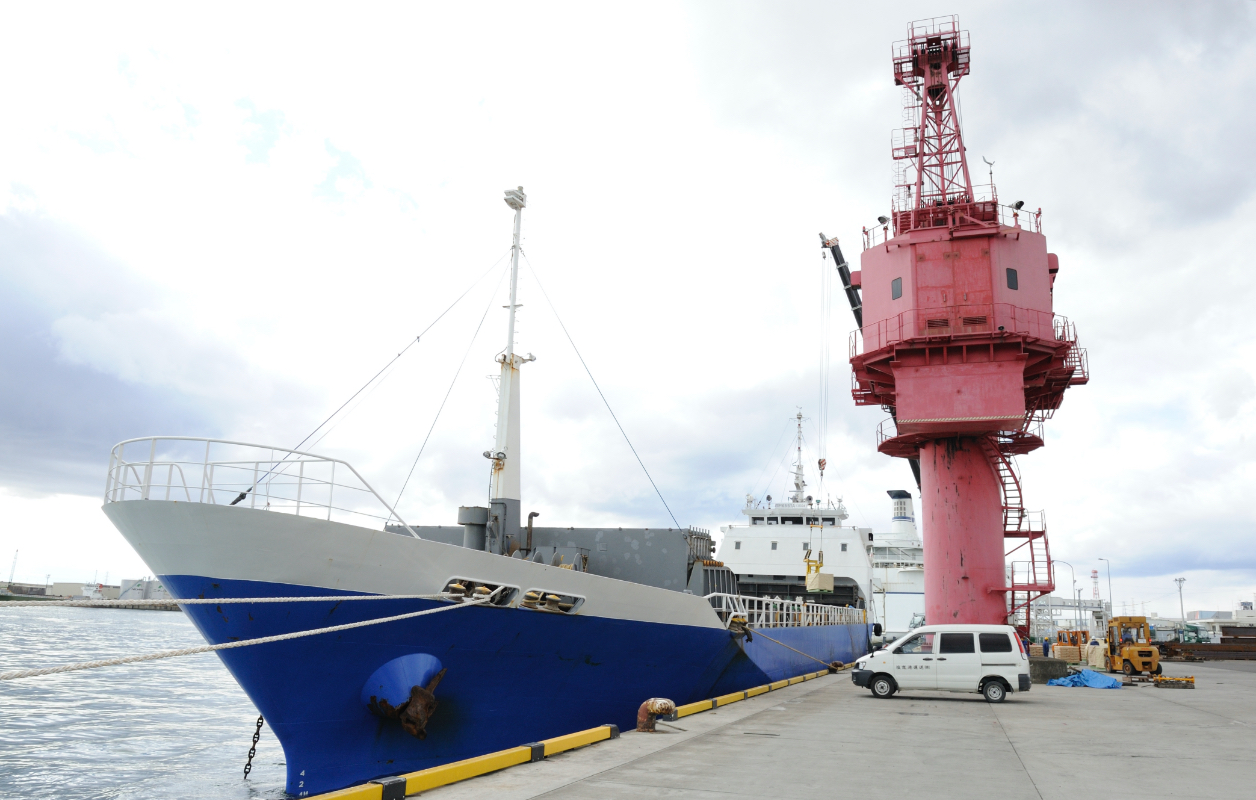 Shiogama port district
Shiogama port is a good fishing port because of an inlet off to the open sea and less affected by the weather conditions. Sea foods processing business has been grown since long time ago, they recently invited oil and bulk cargo industries to set their business and are in a process of dividing their functions with Sendai port district. It is also a home port for seven Japanese coast guard vessels including famous vessel" Zao".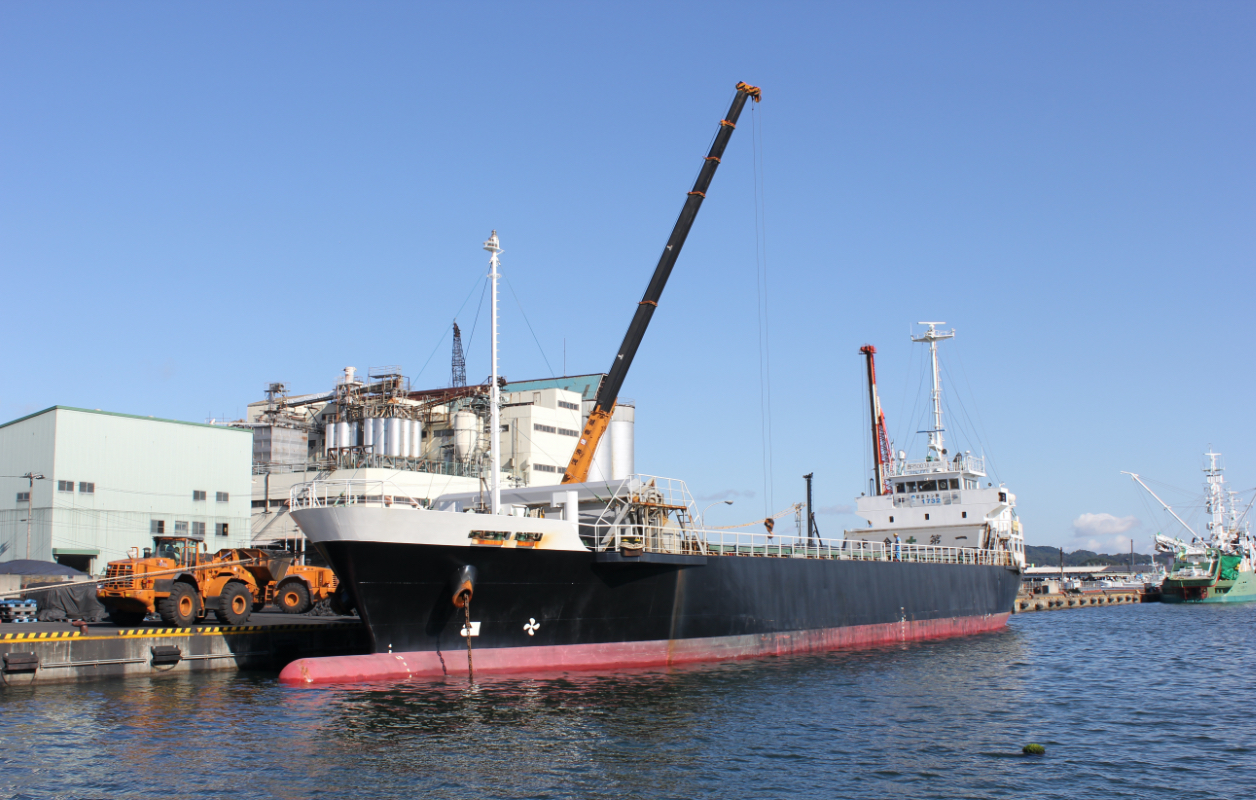 Ishinomaki port district
The business for paper/pulp related, wood/plywood and animal feed related are concentrated in Ishinomaki port district and it functions as an import hub for the low materials. It would be also a gateway to Miyagi prefecture for the tourists due to main cruise lines calls.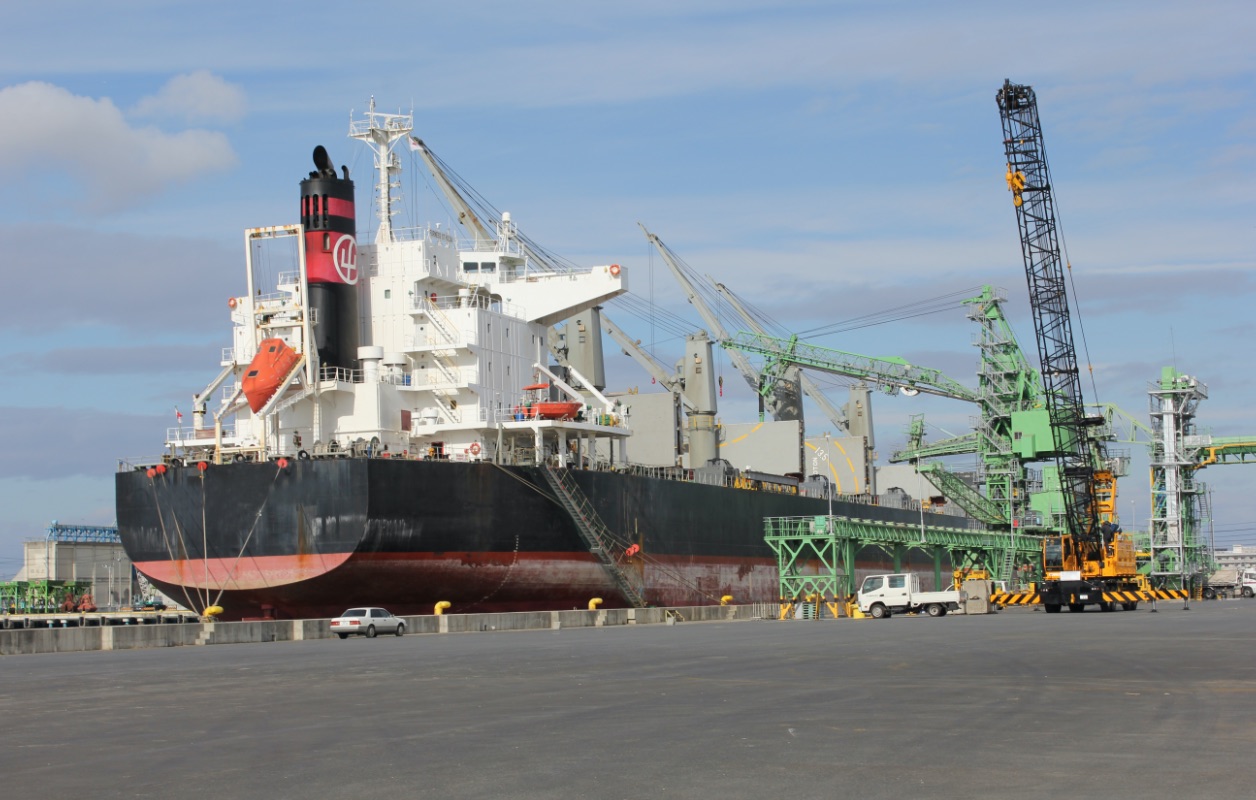 Matsushima port district
Matsushima is one of the most scenic spots in Japan. Matsushima port is a gateway to the Matsushima sightseeing and there are many excursion boat services. It is expected to cooperate with Sendai and Ishinomaki ports which are ports of calls for the cruise lines and Shiogama port which operates the scheduled excursion ships to Matsushima.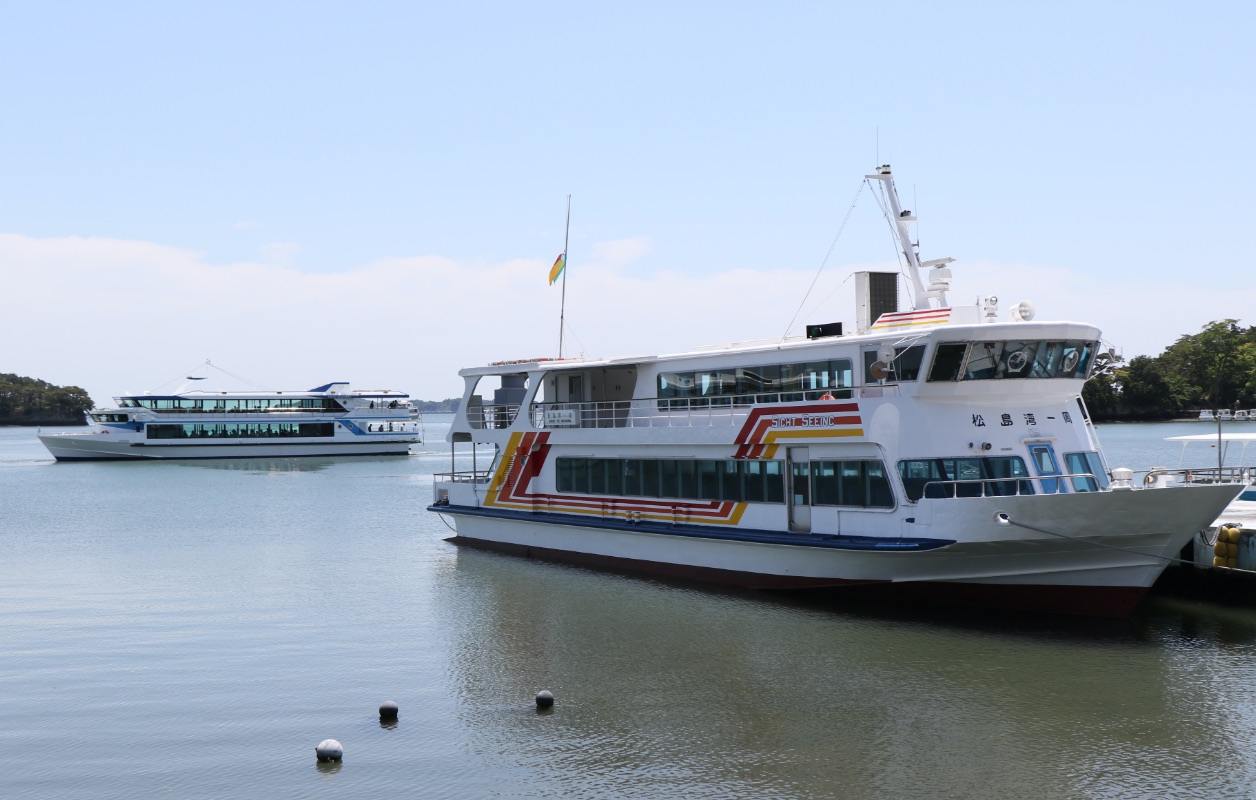 Takasago Container Terminal
The container terminal was opened in 1996 at Sendai port district and is growing year after year. Currently they have ten scheduled routes for international container services to China, Korea and Russia and six routes for international feeder services to the other ports in Japan which are ten times a week. The amount of the containers they handle are increasing every year and expected to grow more. They handled 290 thousand TEU in 2019 and planned to add gantry cranes and more equipment to meet the demands.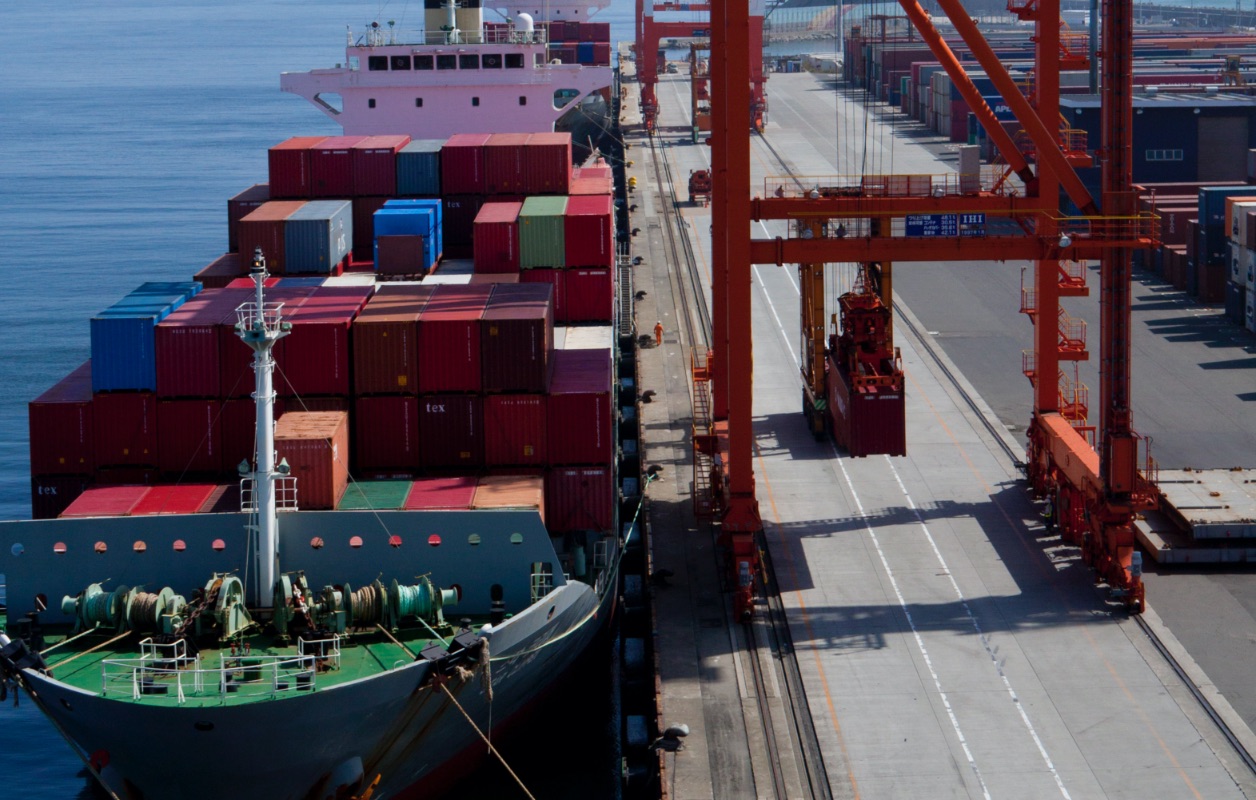 Business supports at the port
There are a lot of vessels coming to port of Sendai-Shiogma because of not only international sea port but also huge markets of northern region in Japan.
The port has making clusters of service providers who support ships and logistics. Those providers would be a good partner of your business.
There are pilots, tag boats, water supply, ship agents, port stevedores and container operators for your vessel. We have also a lot of forwarders, customs brokers, truckers, warehouse operators, logistics providers and rail company to back up your comprehensive domestic, export and import business. We proud that all providers have high quality services there.
103 companies are joining to port of Sendai-Shiogama promotion association who could support your business.
We are looking forward to supporting your business whichever is temporally or continuous. Please contact us by email or phone call.
Business support
Container Terminal
Tag Boat
Forwarding
Logistics
Stevedoring
Vessel Companies
Ship Agent
Warehousing
Customs Brokerage
Delivery
Rail
Line Handling

Port history of Sendai-Shiogama
It is said that there were already people living in Shiogama port district 20 thousand years ago and the prototype of harbor was already created about 1200 years ago. Sendai city was established by lord Date Masamune with Tokugawa Shogunate's permission in 1600's after the famous battle of Sekigahara. The word 'Sendai' means "thousand generations" and Masamune hoped Sendai to prosper forever. In order to enhance the trades between Sendai and Edo (Tokyo), the ports were rapidly modified and canals and windbreak forests were developed by the 4th generation, lord Tsunamura to reinforce the port functions. Sendai clan became Sendai prefecture in 1871 with abolition of feudal domains by Meiji government. In 1889, Sendai city was established by municipal system enforcement and the population was only 86 thousand. The city had grown with municipal merger and the population became over one million by 1999. Lord Masamune encouraged his retainers to plant plum, chestnuts and persimmon trees at home prepared for famines and the practice spread to the shrines and temples.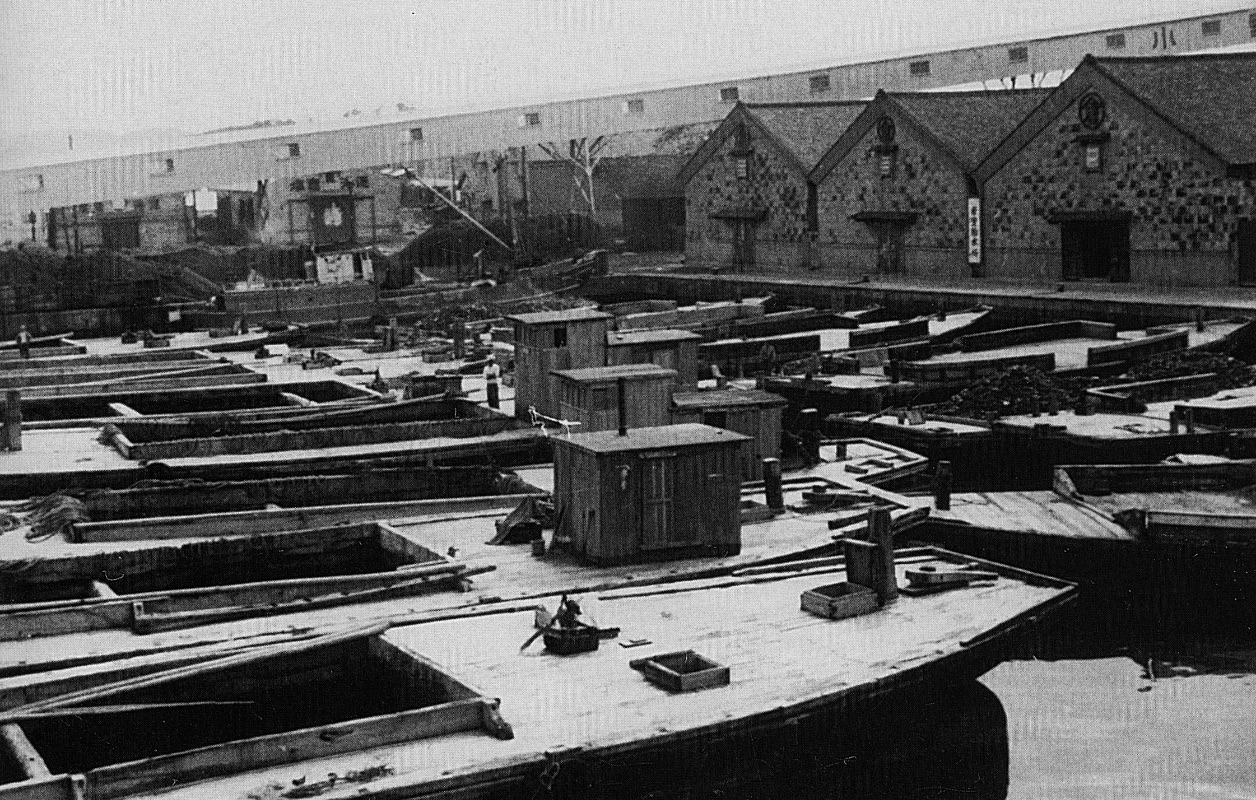 Eventually the entire city was covered with green and Sendai was called 'the city of green'. Unfortunately these trees were burned down by the US air raids during World War II. In 1964, port of Sendai-Shiogama was assigned as one of 'New Industrial Cities' and the construction of waterways, break waters and other facilities were started in 1967. In 1971, the fully equipped new port was constructed and the first ship came to port of Sendai-Shiogama. Coastal railways were also developed and was connected to the petroleum station and the beer factory at the port. Private and public berth and ferry terminal were built   in 1973 and it became as a public facility. In 1996, Takasago container terminal began international and domestic services and it drew attention as an international port in Tohoku. In 2001, port of Sendai-Shiogama was promoted to special designated major port and it became 'strategic international port' in 2011. In 2012, it was divided by four port districts which are Sendai, Shiogama, Matsushima and Ishinomaki.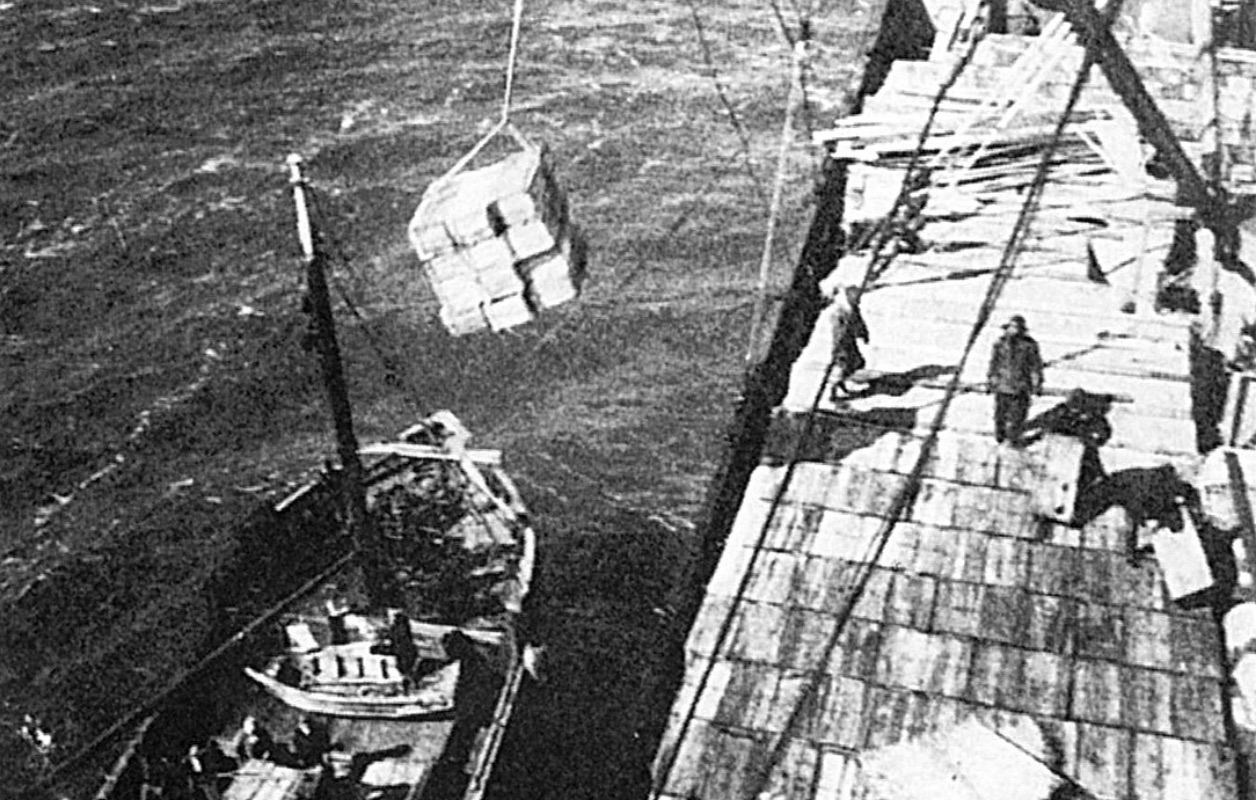 Histrical Port of Sendai-Shiogama Highlites
1882

Groundbreaking of dreading and landfilling at Shiogama port

1916

First phase port construction started

1933

First phase port construction completed(3000t berthx3, 1000t berth x3)

1964

Sendai city and Shiogama port was recognized as "The Port of New Industrial City"

1967

Shiogama port added Sendai port district which started to build new port.

1971

New port was delivered and coastal train was operated as well

1990

International container feeder service started(Tokyo-Sendai)

1995

International container services between Sndai and southeast Asia started

1997

International container services between Sndai and north America started

2000

International container services between Sndai and Korea started.

2001

Shiogama port(included Sendai port district) change port name as port of Sendai-Shiogama

2002

International container services between Sndai and China/Korea started.

2011

Great east Japan earthquake occurred

2012

Port of Sendai-Shiogama had four port districts(Sendai/Shiogama/Ishinomaki/Matsushima)

2020

Takasago Container Terminal expansion project completed

The waterfront of port of Sendai-Shiogama offers many.
You can enjoy surfing at one of the best surfing spots in Japan
while viewing the container yard.
There are parks, a shopping mall, restaurants, an aquarium and much more.
Don't forget to visit the beer factory for a cold beer.
If you go a little further to Shiogama,
you can visit Shiogama shrine related to Date clan,
Marine Gate Shiogama for excursion boats and one of the best Sushi restaurants in the world.
3M Sendai Port Park
Koyo Seaside Park
KIRIN Beer Factory
Sendai Umino-Mori Aquarium
MITSUI Outlet Park Sendai Port
Yume MesseMiyagi
About Port of Sendai-Shiogama
Promotion Association
Our mission
Work together with harbor related organization and groups to establish efficient infrastructures, proper operation and fair opportunities at the port.
Contribute to the revitalization of regional economy and enhancement of cultures.
Message from the Chairman
Sendai Shiogama Port was expanded to four ports(Sendai, Shiogama, Matsushima, Ishinomaki) in 2011. It has become an international hub port. This international hub port consists of 18 ports in 15 prefectures, and Sendai Shiogama Port must function as an important gateway connecting not only the Tohoku region but also the world in the future. To that end, it is necessary to develop a "safety port," "environmentally friendly port," and "Convenient port." In addition, we hope that each company located from the port will make better use of its port functions and further develop. We would like to ask for the support and cooperation of all concerned in order to improve and enhance the port functions of Sendai Shiogama Port (All-area).
Port of Sendai-Shiogama Promotion Association
ChairmanTakamitsu Takagi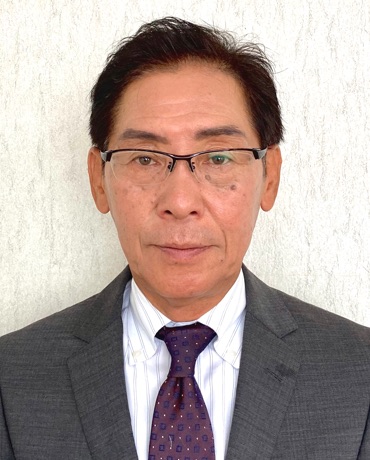 Port of Sendai-Shiogama Promotion Association ChairmanTakamitsu Takagi
Overview of Sendai-Shiogama
Promotion Association
Shiogama port including Sendai port was assigned as a specially designated major port in 2001 and the name was changed to port of Sendai-Shiogama. However. Sendai and Shiogama ports had their individual promotional associations even after they became one port. Since they overlapped the similar activities, it was integrated for the effective operations and became port of Sendai-Shiogama promotional associations as of July, 2006. port of Sendai-Shiogama was designated as a strategic international port in 2011 and the activities were expanded. 104 companies have joined to the association and it grew bigger. We take an active part in to promote the port infrastructure, secure marine traffics and enhance the port use.